Based on the Dark Grey theme @
http://pablosambuco.deviantart.com/art/ ... 1-76761864
This is a hue tweak to make the buttons the DRuG purple etc.
To install, select Tools, Addons, then drag the attached file into the themes area - it should then install.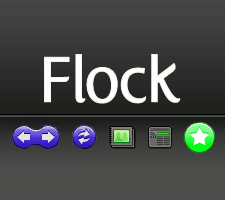 http://nikt.zog.net.au/niktpurple.jar
*edit* For those annoyed like I was with the bookmarks toolbar being black text & lost in the dark grey, uninstall the theme & redownload - I have adjusted the style sheets so the bookmark toolbar text is white.
*edit2* Also adjusted the style sheets so the Tab text is white & grey for non focussed. Man, skinning is a lot fiddlier than you set out for it to be - though I learnt some great techniques from Zen in Photoshop to do batch processing.