Sorry for starting this thread, thought someone could help me with this problem.

Clicked MTA icon and all it gives is this box. Game isn't appearing on the process either.
I've already installed the "Verdana.ttf" font and it still gives me this error.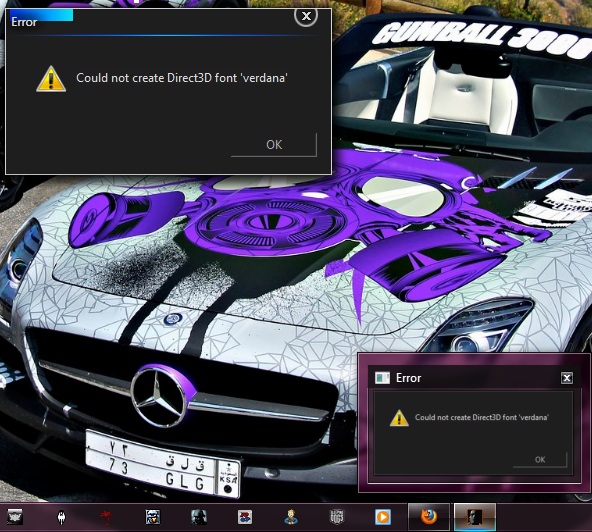 #I remembered having this Verdana font error when I installed Left 4 Dead 2 earlier, instead of clicking "Abort", I clicked "cancel" and carried on with the installation. (could have messed up my system because of this).